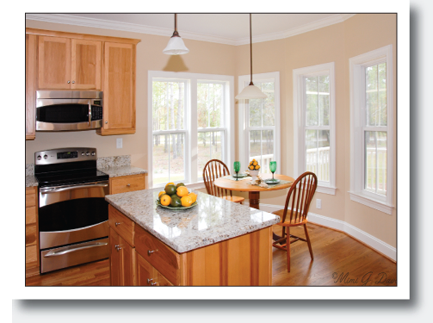 Brian Daniel's father was an architect and builder so it is no surprise he became a design/build contractor. Having studied Construction Management at East Carolina University, Brian entered the field as an engineer and quickly moved into construction management for several area builders.
Brain Daniel Construction was formed in 2006 to specialize in custom construction and remodeling of coastal homes. As a design/build firm, BDC provides design and CAD services as well as turn key construction services. Because of his engineering background, Brian is uniquely able to provide accurate quotes based on a 360 view of the project. BDC does not utilize square foot estimating which can lead to surprises for the customer once a project is started. Brian's goal is to make the building or remodeling process less stressful at every stage.
Brian Daniel grew up in the area and understands the coastal environment. Whether it be building a new home, renovating a kitchen or bath, adding a deck or patio or repairing weather damage, he strives to build coastal perfection. His experienced contractors bring a high level of professionalism to every project.
Brian Daniel Construction. Building Coastal Dreams. (252) 622-4760

Members Of